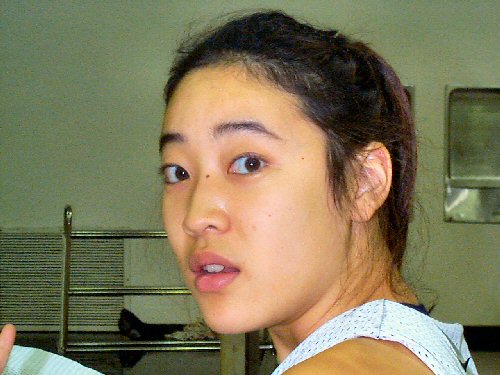 the Moonpie!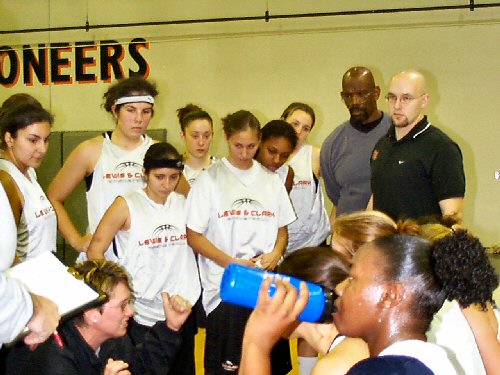 There's my bald head on the right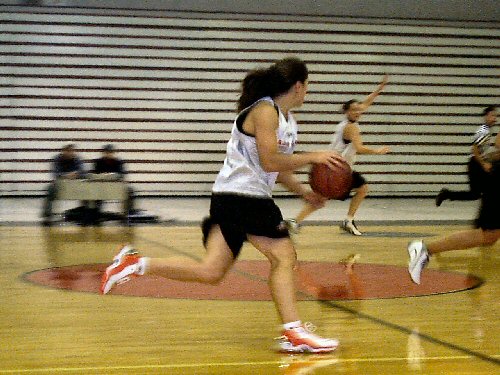 Sug on the run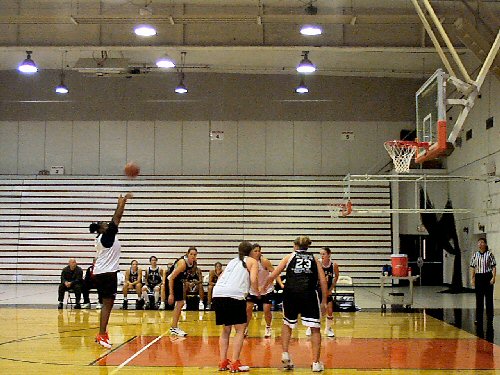 Cedra takin a freethrow, she played awsome!!!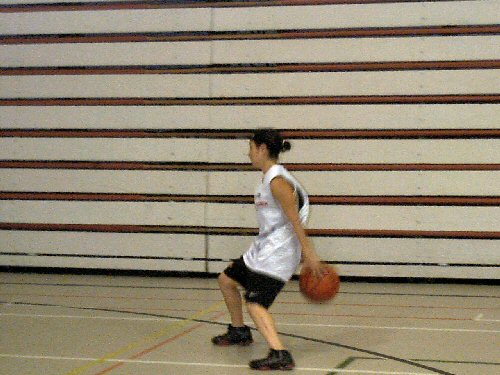 Monica the monster!! A very intense little woman!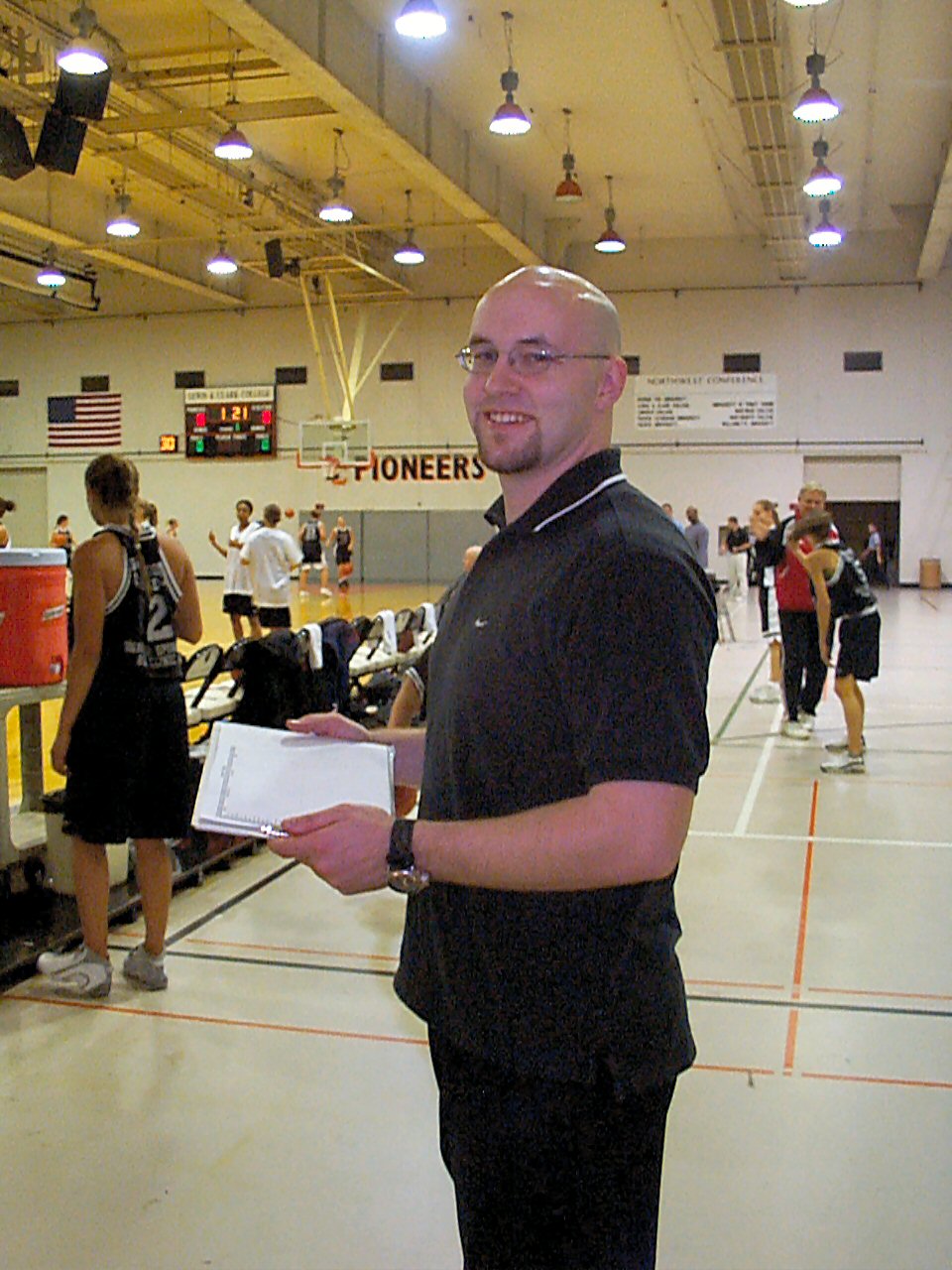 Don't I just look official
November 8th 2003: We played the alumni game and the team did extremley well. I didn't post the score but I will say that we beat them by about 30 points. We had a great tailgate party in the upper parking lot. The beer was provided by Widmere, the only problem was that it was really COLD! WE stayed around and watched a little bit of the football game but got to cold and ended up in the pool watching the swim meet.
November 22nd 2003 We played Laverne, a team that won their league last year and we beat them 70 to 58!!! We played the first half like we were out for blood with a 40 to 22 lead. Players that should be mentioned are Sarah Moon who shot 100% field goals and 80% from the freethrow line with 20 total points, and she was only a freshman. Sug shot 50% fieldgoal and 100% from the 3 point line she had 17 points. Every one played very well and we crushed on defense. Krystle Mortimore shot 100% from the freethrow line and ran the point very well, a natural born leader. Cedra fox played with more heart than I've ever seen in a player. She gave 100% all the time and never let up. Carrie Centilvre PLayed some of the best defense I've ever seen, with increadable foot speed and quick reflexes nobody was getting past her. All in all the girls played really well and I couldn't be more proud.